Marycrafts buffalo horn bracelet set, stackable bracelets, stack of 7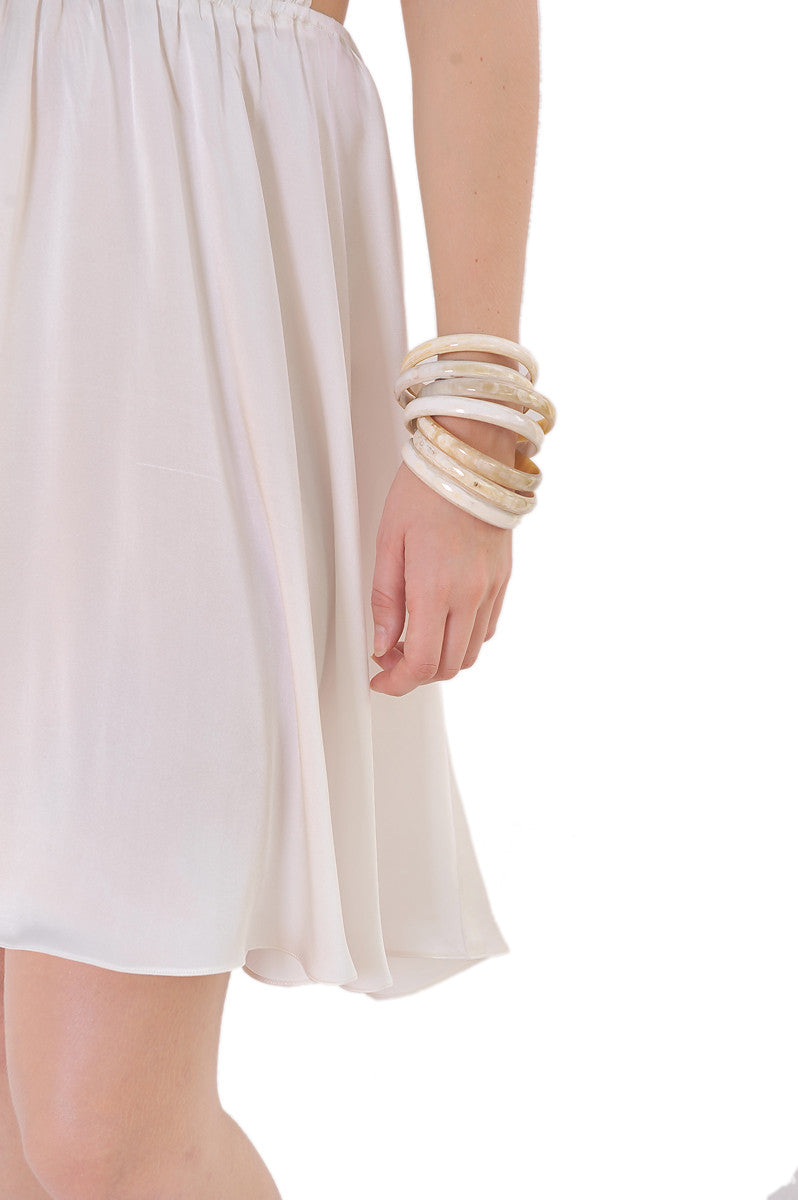 Beautiful bracelet set of 7 bracelets, 100% handmade from African Watusi horn, elegant and gorgeous.
Color: White shade
Bracelet Height: 1 cm
Note: Colors may vary due to the fact that horn is a natural material with unique pattern. The color variations always surprise us each time we finish a product.
Our polishing technique is of high standard so if it is smoother than you can imagine,please do not doubt about its genuine material, just test it by burning it and compare with a burnt piece of plastic and burnt hairs or nails. The main composition of horns is keratin, just like our hair and nails, it will burn like hair and nail with the same smell.
SHIPPING POLICY

From US warehouse
From Vietnam warehouse
Regular Mail Services
6 business days
10-12 days
Expedited shipping
2 business days
7 days
1. At the moment, we only ship within the USA.
2. Tracking codes are available for single every orders.
3. If it is over the shipping time frame above and you still haven't received your order, please use the tracking number provided by us to track it or if there is any problem, please contact us.
4. We do not encourage you to use expedited shipping, but if you really need to use that service, please contact us.
 
RETURN REFUND POLICY
We are trying hard for your satisfaction. But if you are not 100% satisfied with your purchase for any reason, just go through easy online process following to get Free Exchange or Return Label
You have 15 days to request for exchange or return 
Our team will send you free label in under 24 h.
Print out the label and drop it at USPS office.
We will refund or send the exchange items when we receive it with original condition.